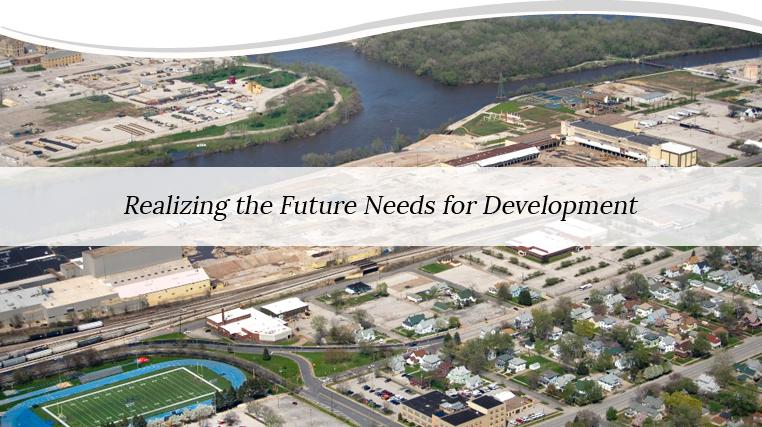 WELCOME
The Quad Cities is a thriving community!
LRC Real Estate, Inc. owns four locations throughout the Illinois Quad Cities.
LRC Office Plaza located at 500 – 42nd Street Rock Island, IL. Purchased and renovated this site was the old International Harvester office building. The building now houses several state agencies and our office. We have a small amount of office space available for lease, and multiple out lots for future expansion.
LRC Real Estate is interested in attracting businesses to the City of Rock Island's East corridor and make an appealing business and housing district for all surrounding areas. We will build to suit and sub divide for multiple businesses. We would like to add a variety of business opportunities into our site including but not limited to the following: grocery, restaurants, fast food, coffee house, multifamily / student housing as well as a bank branch and an express care.
If your business is looking for an economic solution to corporate expansion or a more efficient space to run your business; this is just the beginning, bring your idea to us and see the possibilities!
LRC Retail Plaza is our newest development located at 4015 6th Ave. Rock Island. This is a great place for a Restaurant / Bar / Coffee / sandwich shop or any other retail or even office space; two blocks from Augustana College! Join our new Tenant AP Fit! Visit them at www.APFIT352.com
Crown Center located at 3800 Avenue of the Cities Moline, IL is a 90,455 sq. ft. 2 story building. This facility was purchased and renovated as well, it use to be home of Sears Department Store. Currently two businesses call this location home. LRC is marketing this office space for lease in Moline as well as having retail space available.
Walgreens located at 4000 Avenue of the Cities Moline IL. This store was built in 1995, and is one of the three Quad City locations that offer 24 hour service.
LRC Real Estate's owners, the Christiansen's have been in business in the Quad Cities for over 50 years. They have purchased older properties and brought them new life as well as created new developments.
Visit "Our Properties" page and view our sites in more detail, as well as the remainder of our website.
Check out our Quad Cities Retail space for lease in Moline and Rock Island IL
Quad Cities Office space for lease in Moline and Rock Island IL
Feel free to contact us with your Quad City leasing needs!
Dan Frieden, President
email dfrieden@lrcrealestateinc.com
Melony Ruddell, Chief Operating Officer
email mruddell@lrcrealestateinc.com
LRC Real Estate, Inc.
500 - 42nd Street Suite #2
Rock Island, IL 61201
Phone 309-794-1051 / fax 309-794-0719