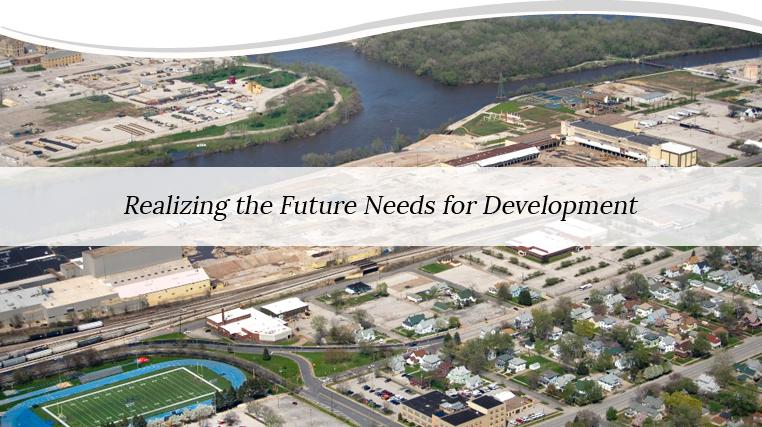 Our New Rock Island Development
Looking to open a new business?
Ready to expand your business or want a new and modern location?
WANTED
Restaurant / Bar / Coffee / Sandwich Shop
Located on a main artery
Adjacent to Augustana College and connecting the downtown business districts of Rock Island and Moline. The traffic flow between 5th and 6h Avenues handles 20,000 vehicles a day.  LRC Real Estate has the ideal Quad City location to relocate or start a new business.
We own approximately 10 acres which include several outer lots with unlimited future development possibilities, from single use to multiple use facilities.

LRC has built a Strip Center
Located at 4015 - 6th Avenue and is ready for office or retail leasing in Rock Island. Design your own suite ranging from 1,000 sq. ft. to the building total of 8,065 sq. ft. A drive-thru window is available, located on the west side of the building.
This is a great Quad Cities location for:
Coffee Shop
Restaurant/Fast food
Medical Clinic
Or many retail/office service uses
Rock Island Incentives include but are not limited to:
The fact that we are in a TIF district and an enterprise zone means your company can take advantage of tax credits and abatements. Financial incentives, a package of federal, state and local assistance. The City of Rock Island is eager to assist in new development.
The Cities future intentions are to convert 6th Avenue to a two-way street, reconfigure the 38th street curve to include a T-intersection and narrow 7th Avenue, possibly converting it into a boulevard.
A better work environment in the Quad Cities
With our location along the river, workers can take advantage of recreational opportunities on a moment's notice. The beauty and recreational opportunities offered by the Mississippi are at our doorstep. There are several parks in the vicinity including the new one located on the bike path near Sylvan Slough.
Join our new Tenant AP Fit @ APFIT352.com
Located in the immediate vicinity
A large workforce, including the following:
MetroLINK
New state of the art transportation facility.
Hill & Valley Pie Company
Located on the QCIC property, providing jobs and an expansion to the area.
Augustana College
A four year school located within two blocks housing 2,500 students.
IH Mississippi Valley Credit Union
One of multiple locations in Illinois and Iowa.
LRC Office Plaza
Home to multiple state agencies serving the community.
Deere & Company
Seeding Division Manufacturing Facility
Rock Island Arsenal
Providing manufacturing, logistics and base support service for the United States Armed Forces.
McLaughlin Body Company
A locally owned manufacturing company.
Check out our Quad Cities Retail space for lease in Moline and Rock Island IL
Quad Cities Office space for lease in Moline and Rock Island IL
Feel free to contact us with your Quad City leasing needs!
Dan Frieden, President
email dfrieden@lrcrealestateinc.com
Melony Ruddell, Chief Operating Officer
email mruddell@lrcrealestateinc.com